Need an adjustable bed or hospital bed?  STOP. Get the Mattress Genie  Bed Lift System instead----for a fraction of the cost.  Just place it under your own mattress, ANY kind of mattress, and the electric pump will fill the wedge shaped lift chamber with air, gently flexing your mattress and raising the head of your bed to the level you need----to a maximum of 27 inches. (That's a 45 degree angle.)  The Remote Control makes it easy to adjust the amount of elevation you want, a little bit or a lot.  In the morning, press the button that says, "Flat", and the Mattress Genie quickly deflates and flattens the bed completely.  Now your bed making is back to normal.  Takes up no room compared to the foam bed wedges.
Adjusts To Any Position For Any Condition See What Customers Are Saying:
Lance (Submitted on 22nd Jul 2016)
I've only had the wedge for a week, but after the first night I had ZERO
lower back pain. I love the fact that the wedge is adjustable and much
cheaper than getting an adjustable bed frame to easily adjust my mattress."

Patricia (Submitted on 8th Jan 2016)
Enjoying the genie very much I have COPD And Sleep Apnea and the genie helps
me rest more comfortably. I recommend it to everyone with these conditions.
Are you suffering from sleep apnea, heartburn, GERD, sinus congestion, or back pain? ......Or maybe from one of the many other conditions that can ruin your night's sleep? Did your surgeon recommend you should sleep with your head elevated during recovery? Are you pregnant or nursing a new baby and can't get comfortable? Do you like reading, TV watching, or eating in bed?
Search no more. The Mattress Genie can solve your problem. Join the many others who are enjoying a comfortable night's sleep and waking up pain-free for the first time in, maybe, months. Do yourself a favor and order this motorized aadjustable bed wedge from Back Pain Magic today!
PRODUCT DETAILS of Mattress Genie
Quality Construction Components
Maintenance-free Air Pump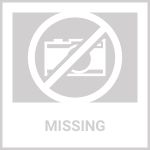 Controlled by a two-stage turbine design, the durable maintenance-free electric pump is strong enough and provides enough lifting power to raise 1000 pounds.
Inflatable Lift Chamber        
 Made of thick, durable ballistic nylon polymer, the lift chamber has double welded seams which  prevent loss of air. Commercial quality. It can be fully inflated in less than aminute. Raises he top of your mattress (or the bottom of your mattress, if you prefer) as much as 27 inches. Manufacturer's 1-year warranty.
Remote Control
Easily controls the Mattress Genie's angle of elevation, illuminated so you can make adjustments during the night.
Benefits of the Mattress Genie Bed Lift System
Makes your bed into an adjustable bed, no matter what kind of mattress you have.
Elevating the head of your bed relieves indigestion, GERD, acid reflux, sinus congestion, heartburn, hiatal hernia, you name it.
Being able to sit up in bed , change your position at the touch of a button, eases post surgery pain or the discomfort of pregnancy.
Sitting fully upright permits reading, TV watching, and gaming in comfort, and makes eating in bed trouble-free.
Mattress Genie Dimensions (Deflated):
Twin: 36" x 21"
Full: 50" x 21"
Queen: 56 x 21"
King: 72" x 21"