The multi-purpose, Ironman (Abs Training Inversion System) ATIS 4000  is a high quality, sturdy, inversion table AND an excellent Core Training Exercise Table, with many additional special features.  
With this Ironman® model, you can enjoy the many benefits of Inversion Therapy-----improved spinal alignment, decompression of vertebrae, stress relief, improved circulation, pain relief---AND enjoy a more effective workout for your Core muscles, stretching and toning the body, improving your body flexibility, and your overall fitness level. You can do one or both.

Performing crunches and sit-ups on an inversion table isolates the abdominals far more effectively than just doing them on a bench. Starting with the table only slightly inverted will let you build and strengthen your abs gradually as you move up to the more inverted levels. 

The new feature, Smart Gear, allows you to LOCK the angle of inversion at exactly the right level for your workout, where it will stay, secured while you safely perform your vigorous exercise routine. Ten different locking angles will allow many routines that will greatly improve your mid-section strength.

It is no longer necessary to crawl underneath the table to adjust the Safety Tether Strap in order to limit the degree of inversion. Just adjust the Smart Gear Lever to the angle you prefer, step onto the footrest and lock your ankles into the ergonomically shaped ankle supports, using the handy handle of the ratchet system. Lie back comfortably on the 2 ½ inch thick backrest and slowly raise you arms over your head. As the weight of your arms shifts the balance, you will slowly begin to invert, stopping at the pre-set angle. Relax and enjoy and feel the stress, aches, and pains just melt away. Better order one today from Back Pain Magic!
Special Features of the Ironman® ATIS 4000 Model:
• No more Tether Strap! "Smart Gear" (patent pending) allowsyou to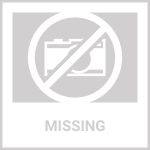 choose the most comfortable and effective angle of inversion and LOCK it in place, at any of 10 different angles, giving a more secure feeling.  The 90° angle for total inversion is included.
• Maximum Height adjustment: 6'6"

• 2 ½" Memory Foam padded, vinyl covered, water-resistant backrest, double stitched

• Back-Saver Quick Release Ratchet System for locking ankles in place with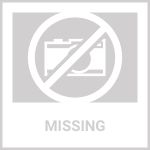 molded ankle holders, ergonomically shaped to hold you securely and comfortably without undue pressure on your ankles.
• 26" wide frame for extra stability, made of 1½"diameter oval tubular steel for more strength , with scratch resistant powder coated finish 
• Supports up to 320 lbs
• Hand Grips (patent pending) provide maximum stretch during inversion

• Extra large foot platform for easy on and off

• Foam padded extra long safety handles provide an easy return and body positioning.

• "Super Side Holder" --handy pocket to hold your cell phone, eye glasses, wallet, coins, watch, etc.

• Tough rubber non-skid floor stabilizers prevent movement while inverted.

• Folds for easy storage